Psst.. the price goes up 11/02.
Don't miss the most hilarious experience ever!
*Get more with the Silver ticket for only + €5
*Get more with the Gold ticket for only + €10
Buy 4 or more tickets and get 10% off.
If you want the benefits of both a lower ticket rate before the price break AND the group discount, but don't have your Squad of 4 ready yet, don't worry! You are free to change the names of the participants on the tickets.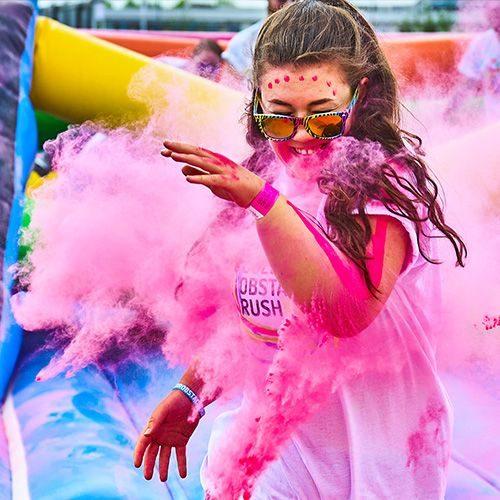 Admission to the most Fun Running Event ever!
Event T-shirt
A Personal Colour Packet
Official Finisher Medal
A fun Pre Workout
The Finish Line Festival
*Please note a parking  fee up to £5 may apply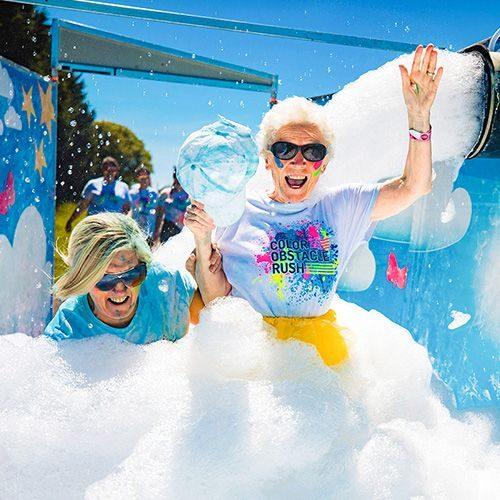 The Color Obstacle Rush is an event for anyone aged 12 and above. However, the inflatable obstacles are designed for adults so they might be challenging for children. Participants between 12 and 15 years need to be accompanied by an adult at the event at all times. Participants between 16 and 17 years can participate in the event without a supervisor; however, please notice that the parent/legal guardian has to sign the waiver form and the terms and conditions on behalf of the minor.​​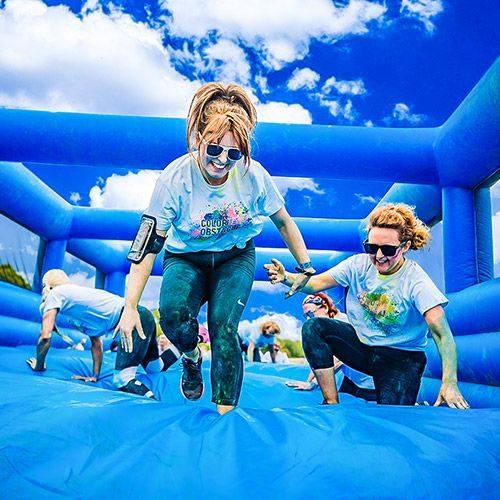 TEAM ENTRY AND GROUP DISCOUNT
You can join the Color Obstacle Rush as an individual, join an existing team or create your own. We offer a 10% discount for all teams of 4 people or more — read more instructions on how to do it under your chosen Event!